Any PR company will get you media for your event. That's what PR companies do.
But how many PR companies will get you awesome media for your event? How many PR companies will drive three hours to manage several TV segments beginning at 4:20 a.m.? How many PR companies will spend an entire Saturday devoted to navigating interspersed reporters and media inquires? And how many PR companies will, while at your event, spontaneously spring into action when a crisis appears, effectively strategizing for all media and social media communication in the moment?
Only one.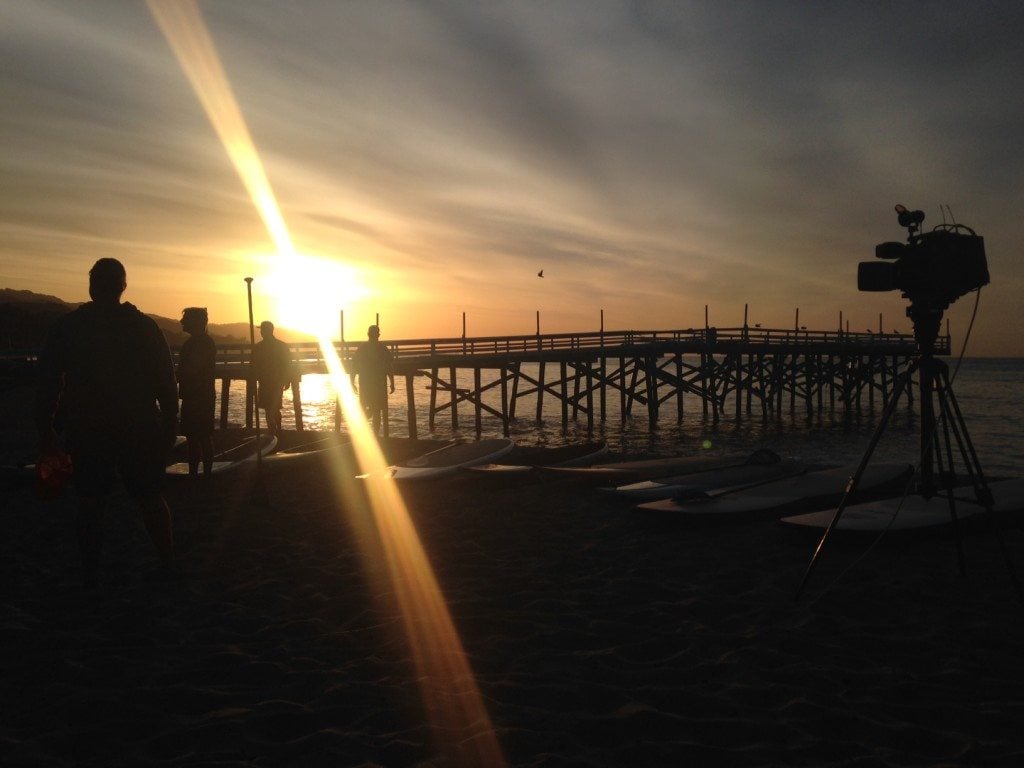 It was a beautiful Friday morning in Malibu. As the sun peeked over the pier, it illuminated a beach full of stand-up paddleboards and expert stand-up paddleboarders. Mixte had driven three hours the night before to make it to Malibu by 4:20 a.m., ready to execute several segments with local LA news station, KTLA and broadcast the importance of the fifth annual #SUP4cleanwater, benefitting LA Waterkeeper.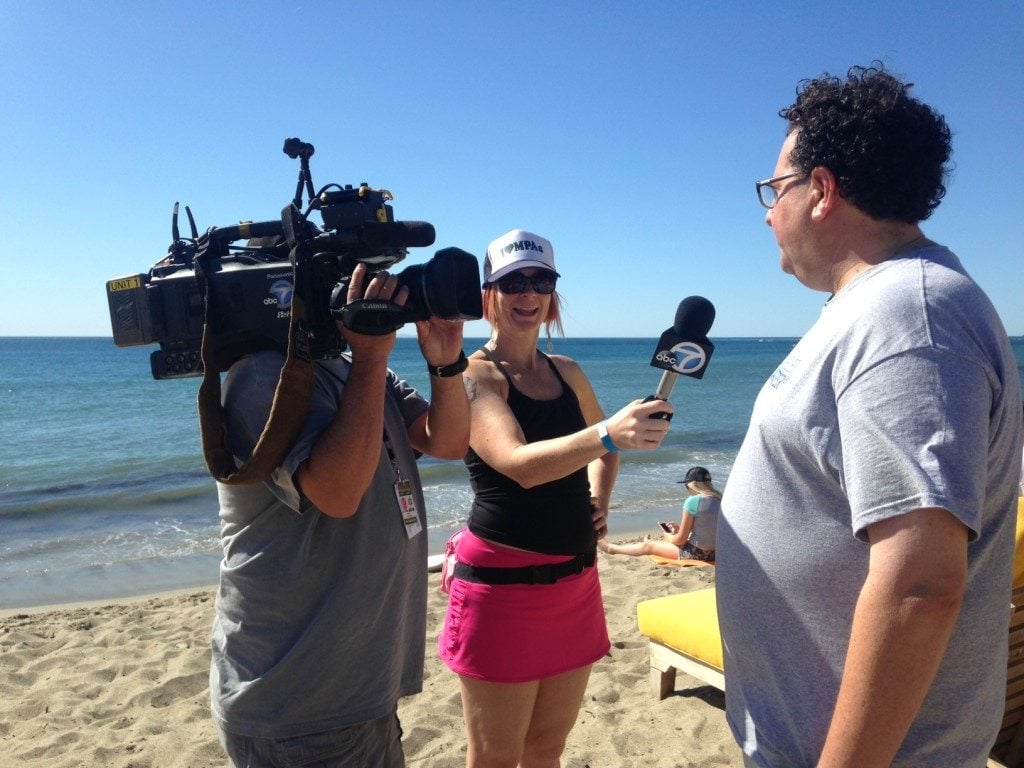 No, we don't work for any TV stations. But if we did, CEO and Founder Jamie Hampton would do it like this. Here, she holds the microphone while LA Waterkeeper Executive Director Bruce Reznik talks about the importance of protecting swimmable, drinkable and fishable waters in Los Angeles County. We think what he has to say is worthy of many microphones and many cameras.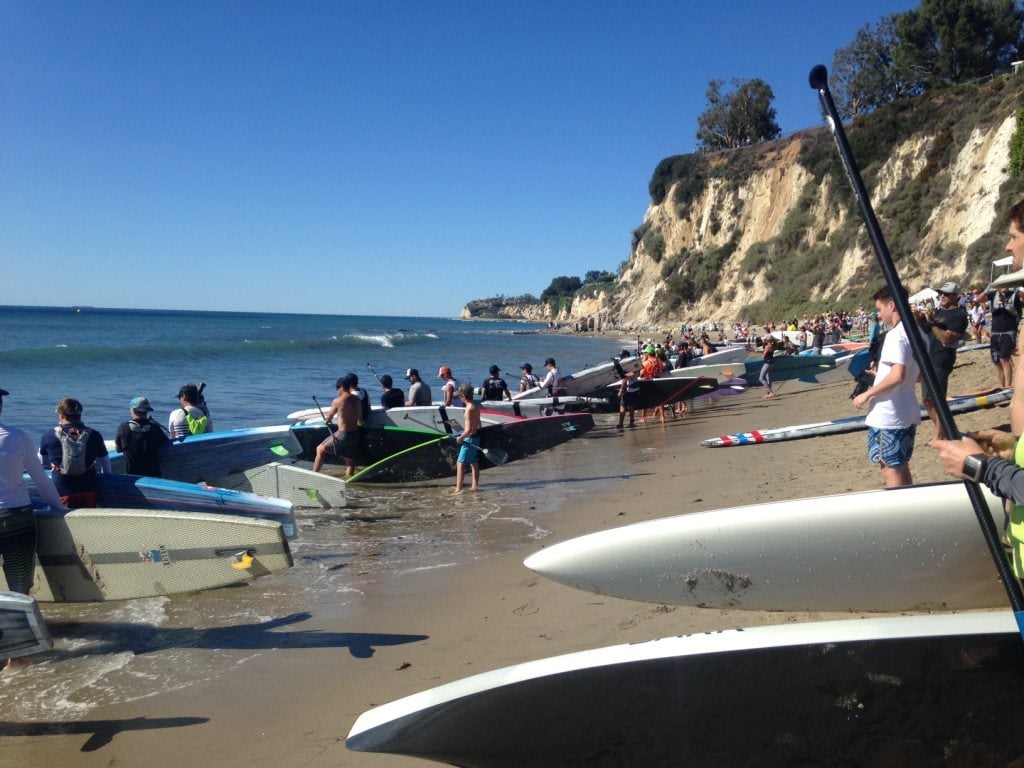 On Saturday morning, more than 300 SUPer's lined up for the start of the first, and what would become only, race of the day.
Almost immediately after the start of the race, the offshore wind began to howl relentlessly. What began as a casual, fun day on the ocean quickly escalated to a crisis situation as paddleboarders were getting blown further and further from the shore. I remember sitting on the beach, watching it unfold but not quite understanding the urgency of the crisis until I realized some of the race front runners had turned around to help the less experienced paddle boarders. People began laying down on their boards and paddling straight in, abandoning the race and the race course.
Cue the crisis media relations. Jamie and I split up to divide and conquer, one of us writing the alert to media while the other monitoring the scene from the beach and managed the social media conversation. Within half an hour we had an update out to media, social media posts updating followers on all LA Waterkeeper's profiles and Bruce was on the phone with the LA Times.
Yes, all from our VW van.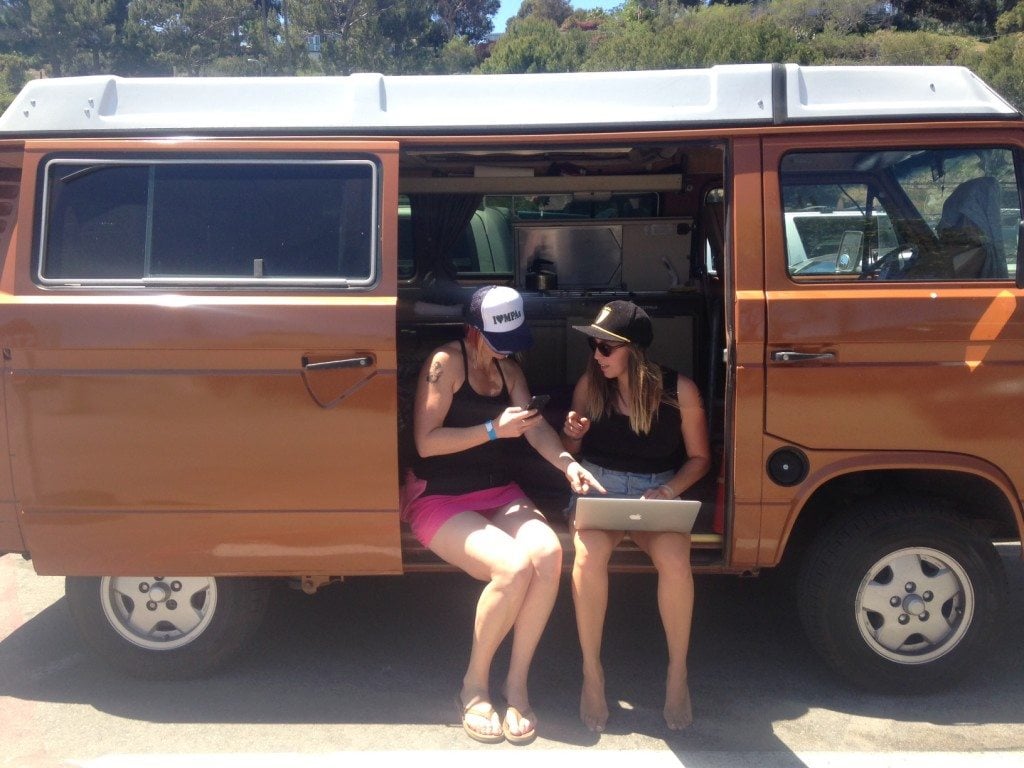 What did I learn from this weekend? A few things.
I learned that you can try, but you'll never be able to control everything. 
I learned that you should always hope for the best but prepare for the worst.
I learned that the media van (pictured above) can handle anything as long as we have our baseball hats and computers.
I learned that having an extension-of-staff communications team can prove its worth in the most unexpected of times – like on a sunny beach day in Malibu.
I learned that Mixte's isn't most PR companies – it's much, much more.