In May 2021, we worked with our third-party HR partners, San Diego Human Resources (SDHR) Consulting, and took a moment for our team to complete an anonymous survey about Mixte and their experiences working for the company.
The survey asked questions to gauge how the team feels about our culture, diversity and inclusion, and logistical things including our transition to a remote work setting. All staff members participated in the survey, with the exception of one very recent hire.
After SDHR analyzed and presented the results to our leadership, we discussed the results as a team and wanted to share them publicly to be transparent about our progress and to set a checkpoint for where we're headed.
Values Alignment
100% of the team agreed that Mixte matches its values with our actions and that our clients match those values, too.
Culture
Mixte emphasizes a people-centered, fun and lighthearted approach that allows us to sustainably take on serious social issues with our clients and as a team. We still deal with growing pains and increased demands brought by that growth and from our clients.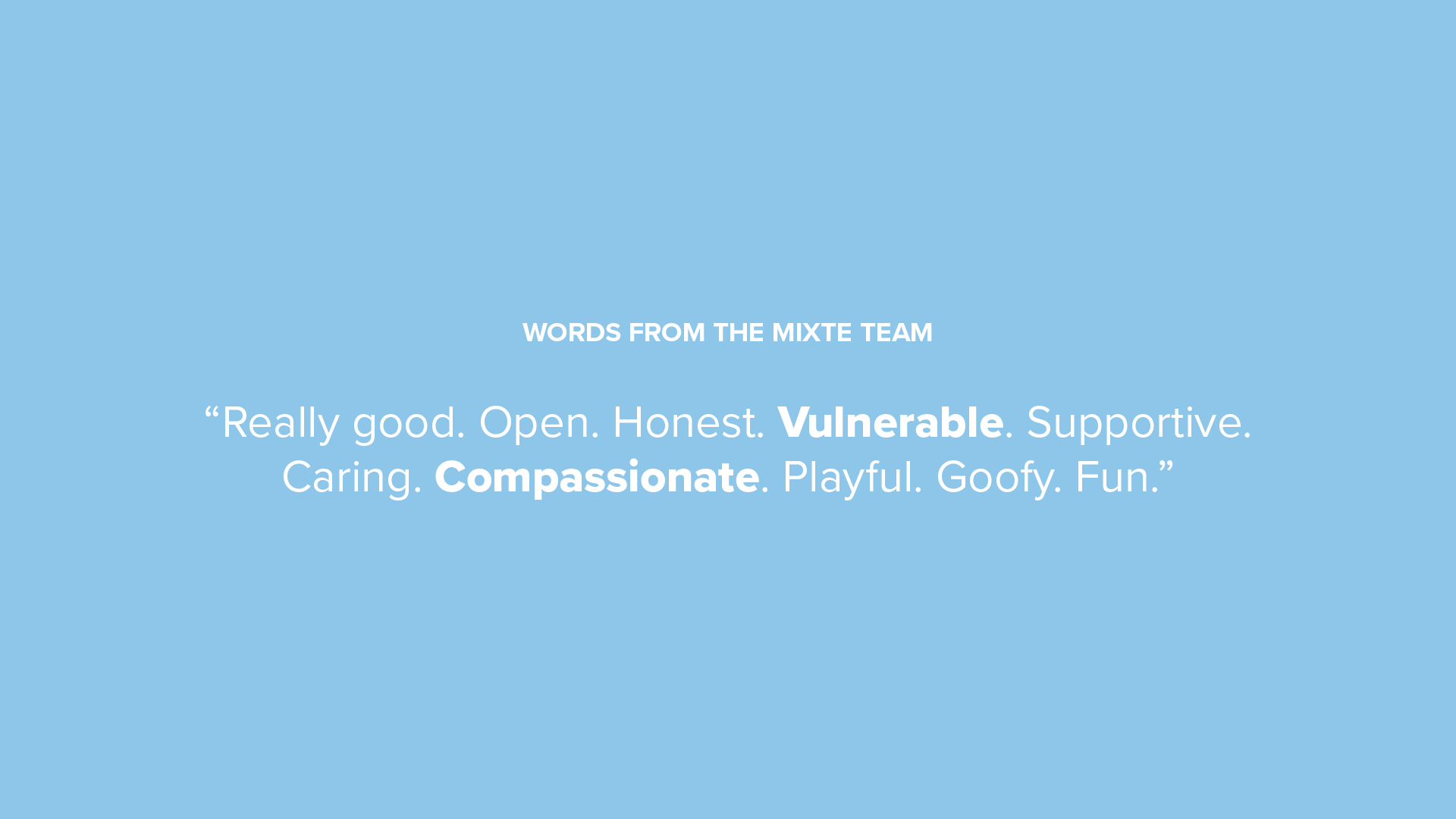 100% of the team agree that all people are valued and respected – from the individual teammates they work with to the company as a whole.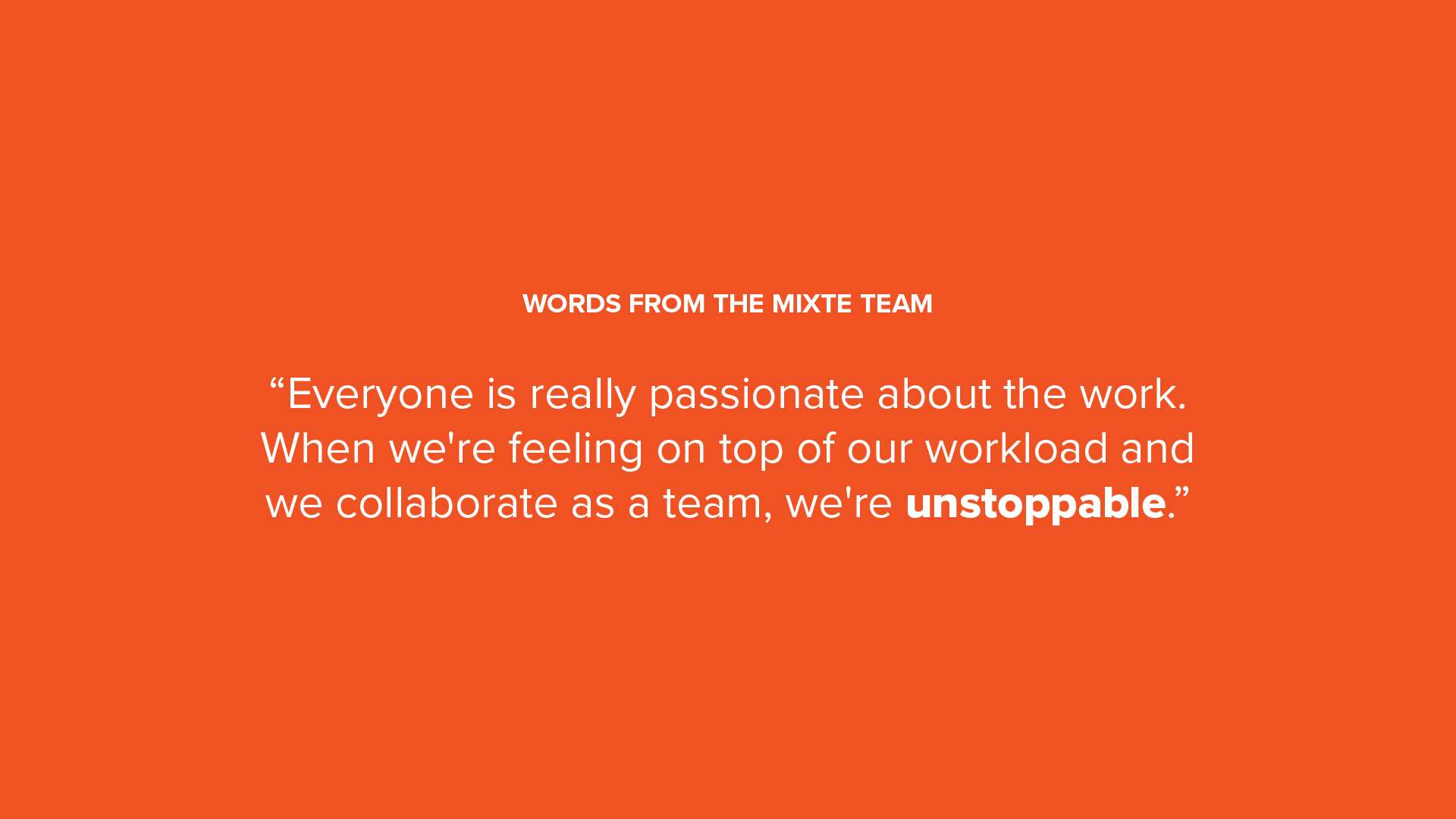 Team Makeup/Diversity
In our pursuit of being a multicultural agency, Mixte takes pride in building a diverse team of PR and communications professionals that represent the clients and communities we serve, a fact that our team members also appreciate.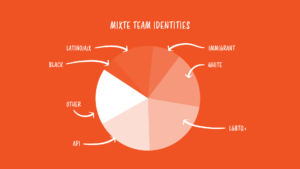 Compensation
The majority of participants (92%) feel fairly compensated.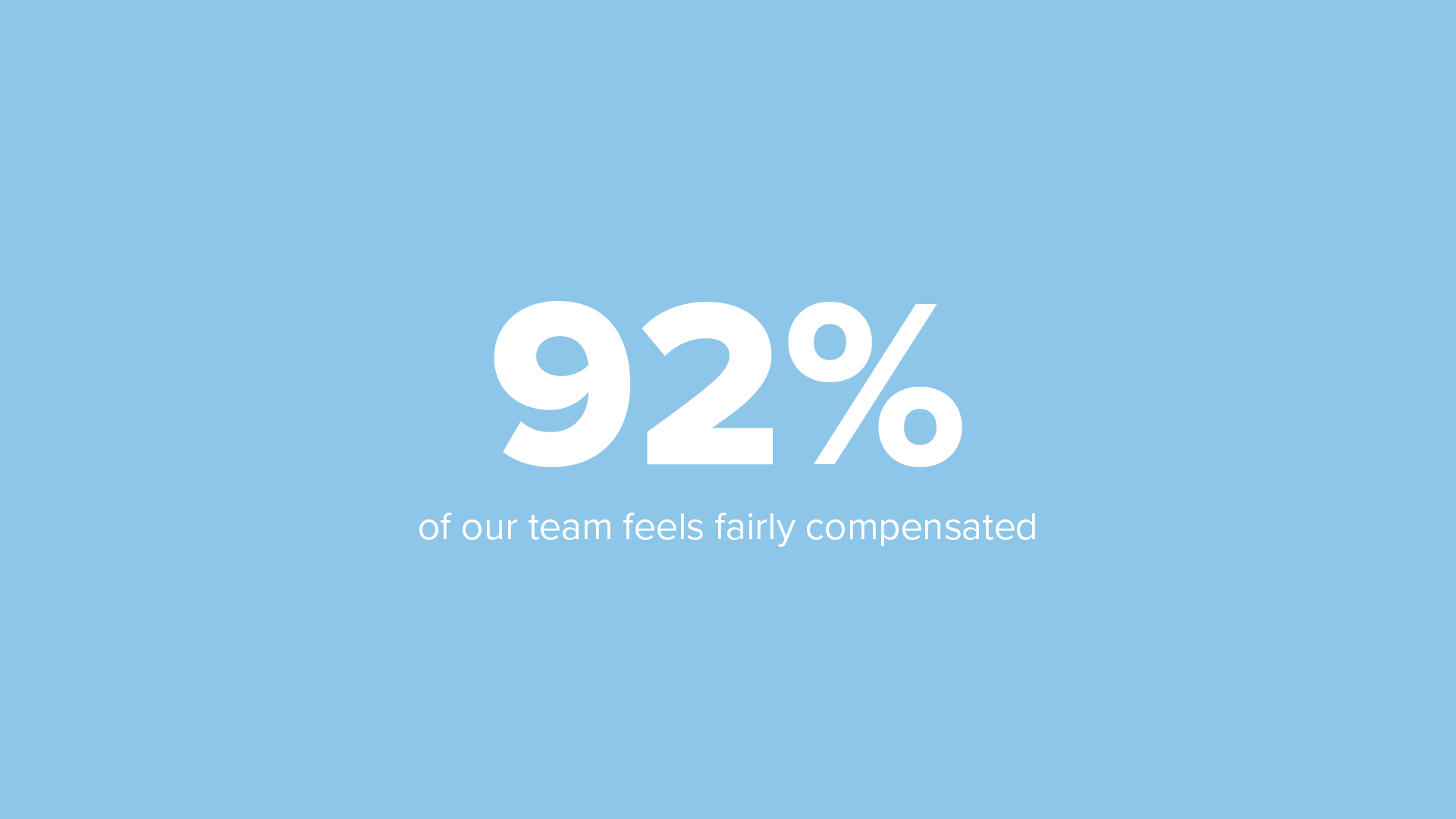 Remote working
Switching to a virtual office setting allowed Mixte to bring on new employees from outside of the San Diego area (and even beyond the west coast). Our survey showed this is the area where we have the biggest work to do, so investing in this area is an even bigger priority as we head into the latter part of 2021.
As we transition to a permanently virtual office setting, our team has expressed the need for more benefits for their home office and ways to support getting out of their house once it's safe. We've made significant progress and have addressed most of those concerns. For example, some of the additional remote office benefits we are currently exploring include co-working passes or coffee shop gift cards.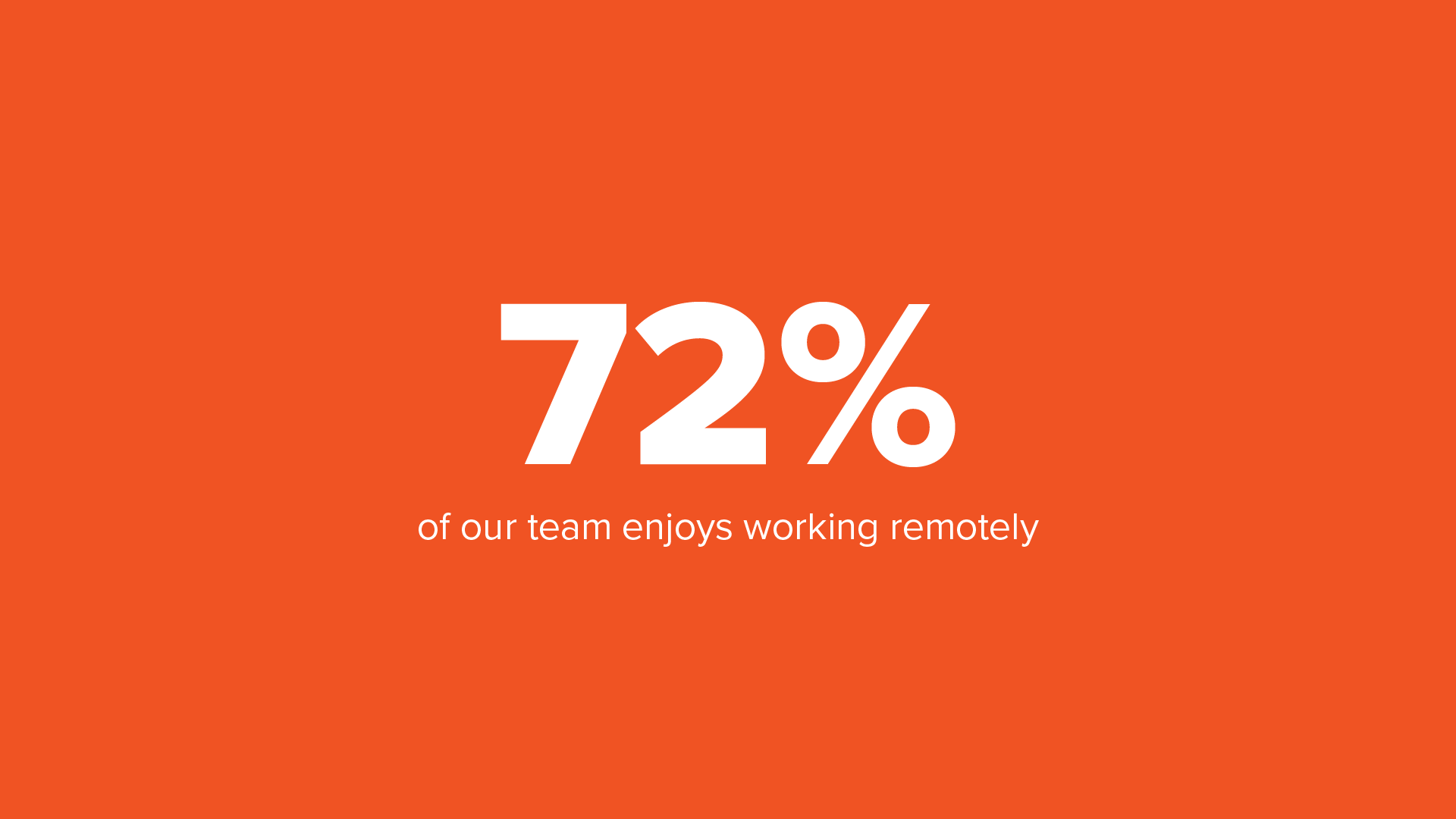 Thank you to our team for their honest input to help us be better for the full team.
Jamie Hampton, CEO + Karim Bouris, COO
If this seems like a team that you want to join or partner with, reach out!