Creativity often shows up in different ways. Sometimes ideas come to us and all we have to do is reach out for it. Other times it doesn't come easily at all, and we have to really work for it.
One thing we do know is how valuable it is to have community, space and resources dedicated to honoring and fostering that creativity — however it comes to us.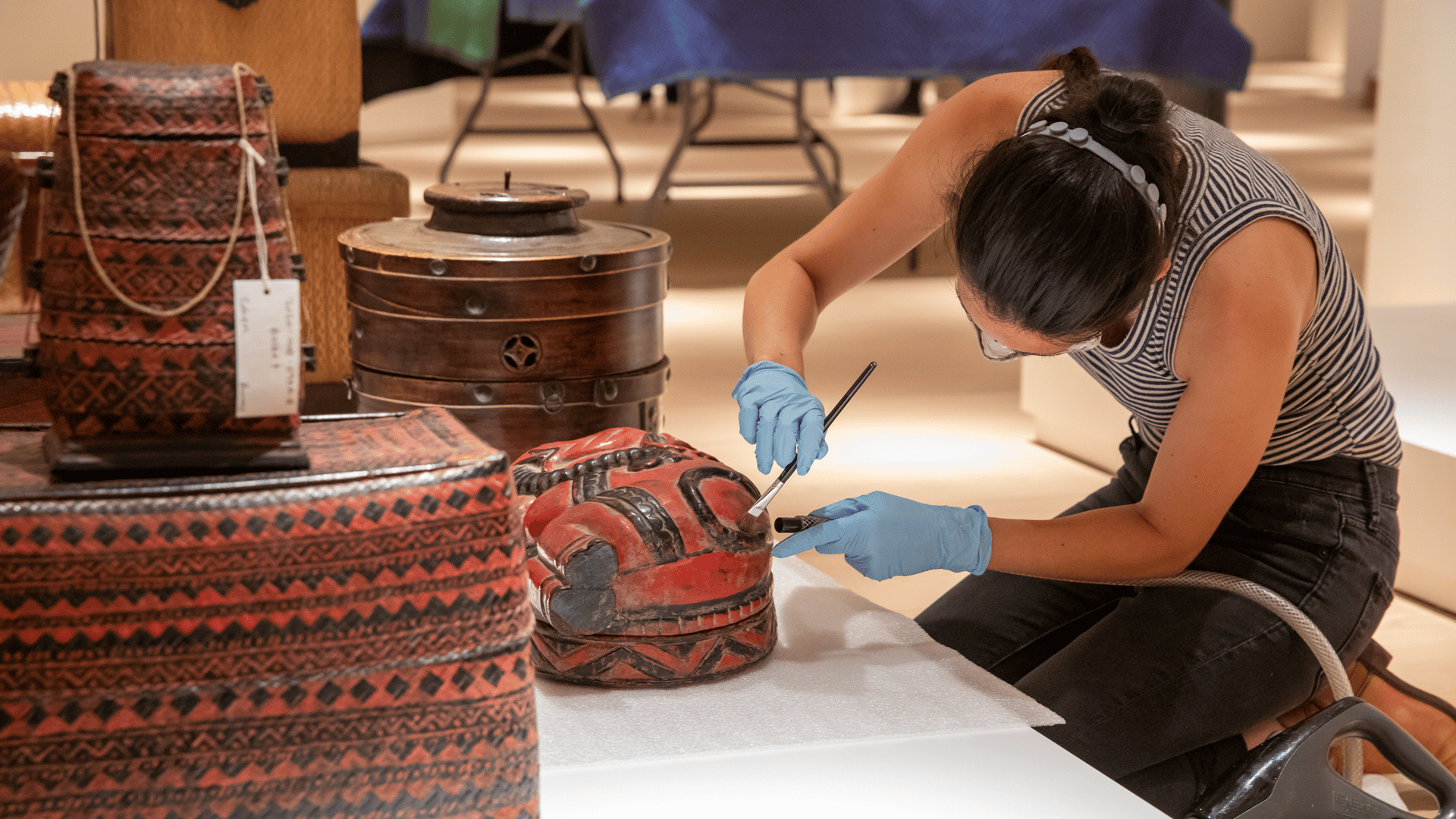 A space centering community and creativity in San Diego
In fall 2021, Mingei International Museum, located in the heart of San Diego in Balboa Park, provided just that with their historic reopening after completing a major three-year renovation. The folk art, craft and design museum had one main focus with their newly updated space — centering people. Their transformation provided an open gathering and exhibition area free to the public, as well as an education center, theater, courtyard, shopping and dining.
Mixte had the opportunity to partner with Mingei to promote the reopening. With so much focus on putting community and creativity first, it only made sense to do the same with our communications strategy. Here's how we did it:
Designed promotional flyers and distributed to local cafes and community partners in San Diego

Created a social media toolkit with ready to use copy and graphics for community partners to help get the word out

Launched a paid ad social media campaign to highlight the new community space

Coordinated news stories with local San Diego media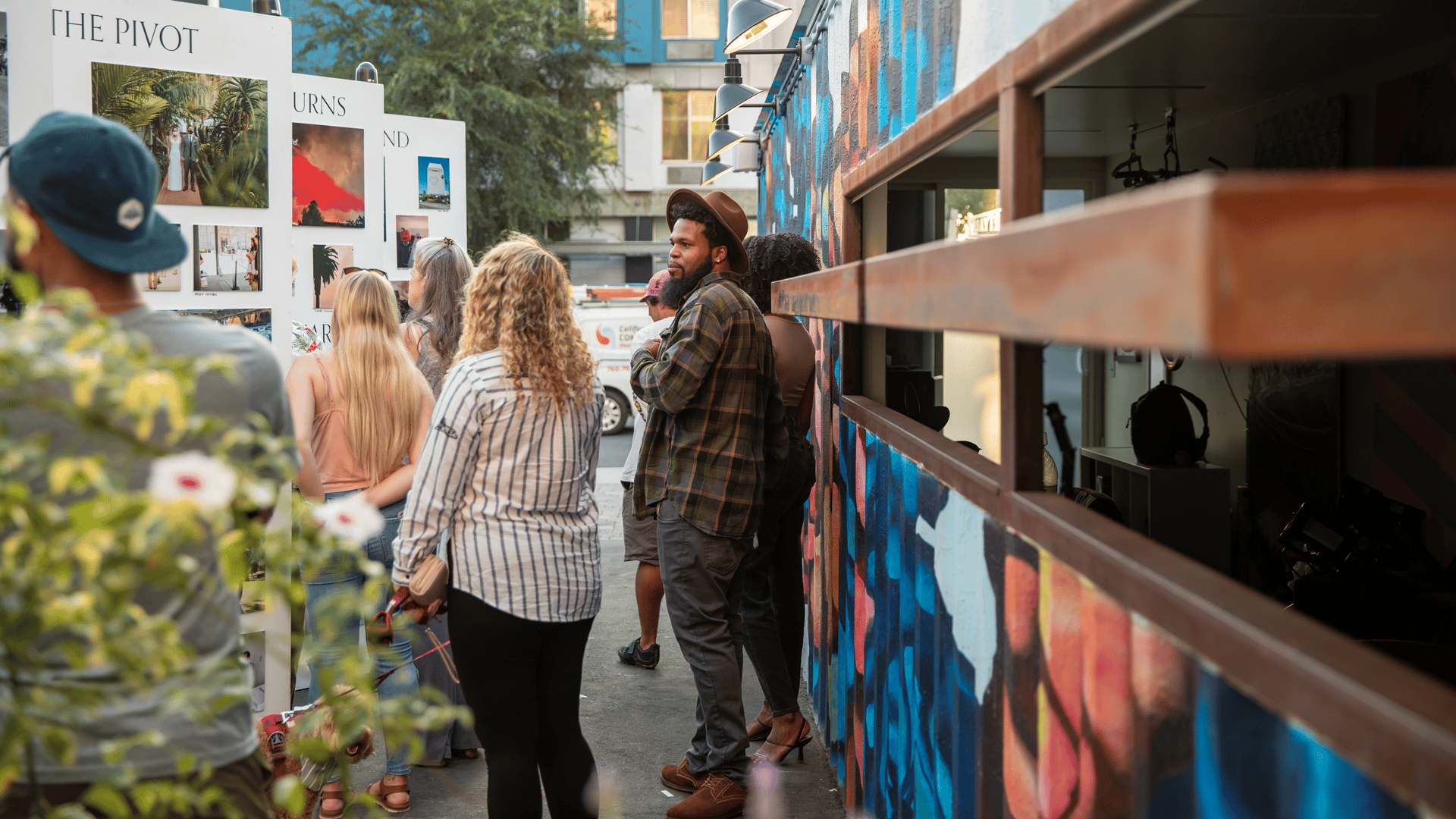 A week of full of design inspiration, education and connection
As the presenter of San Diego Design Week (SDDW), an annual five-day celebration touching on various disciplines of design, Mingei also aligned their reopening with a week full of in-person and virtual events to welcome the binational design community of San Diego-Tijuana. SDDW hosted an array of presentations, studio tours, workshops and self-guided tours aimed to inspire and share stories.
Mixte worked in conjunction with Mingei and SDDW to promote the event:
Wrote blog posts encouraging everyone (not just designers) to attend and get inspired, promoting different ways to experience SDDW, and answering common questions visitors might have.

Designed social media carousels breaking down events by categories.

Coordinated news stories with local San Diego media.
More collaboration and creativity
We saw high engagement on social media, increased followers and overall great community response and turnout in both the reopening and SDDW. But our most important takeaway from this work has to be the reminder to invest in creativity. Whether it's creating physical space to inspire and get inspired or hosting workshops, we're thankful for organizations like Mingei and SDDW for bringing the San Diego community together and making creativity a more communal experience. 
The following year, two significant things happened:
The San Diego / Tijuana region was named as the

2024 Design Capital of the World

. That's HUGE!

Mingei and SDDW continued their partnership with Mixte. Together, we had the opportunity to support SDDW for a second year, as well as develop some key pieces of strategic communications work for the museum. This work ultimately concluded in a new set of primary audience personas and a series of creative campaigns our team proposed to engage those personas. (Pretty neat, right?)
Want to spark some creativity for your next project or just check out some cool art? Give Mingei a visit today. Want to explore how a social justice communications agency can help position and promote your organization or event? Get a hold of us to get started today or call us at 619-732-0789.