It's been quite a year for Mixte. Our staff has nearly doubled and we have the opportunity to work with more and more good companies that want nice things for our communities.
Each year, Mixte submits a few entries to the Public Relations Society of America Edward L. Bernays Awards. These awards honor public relations campaigns of remarkable creativity, enthusiasm and implementation. We've submitted several in the past and this year, with more remarkable, creative and enthusiastic work than ever, we had a lot of submissions.
In October, we attended the awards celebration and walked away with five Bernays awards – an incredibly humbling accomplishment for both ourselves and the organizations we work with. We know our work wouldn't be as stellar without our stellar clients, and so we want to thank each of them for inspiring us every day.
Without further ado, this year's Bernays awards go to:
For 16 years, Orange County Coastkeeper has promoted and protected fishable, swimmable, drinkable water. Mixte Communications updated Coastkeeper's monthly newsletter format and turned its lengthy, technical language into modern-day, plain language to inform its support base and optimize engagement, involvement, donations and volunteer recruiting.
The new format and strategy resulted in email becoming the third-largest traffic source to the website; increased click-throughs by 50 percent within three months; and increased traffic to pages regarding important current events such as the proposed desalination plant.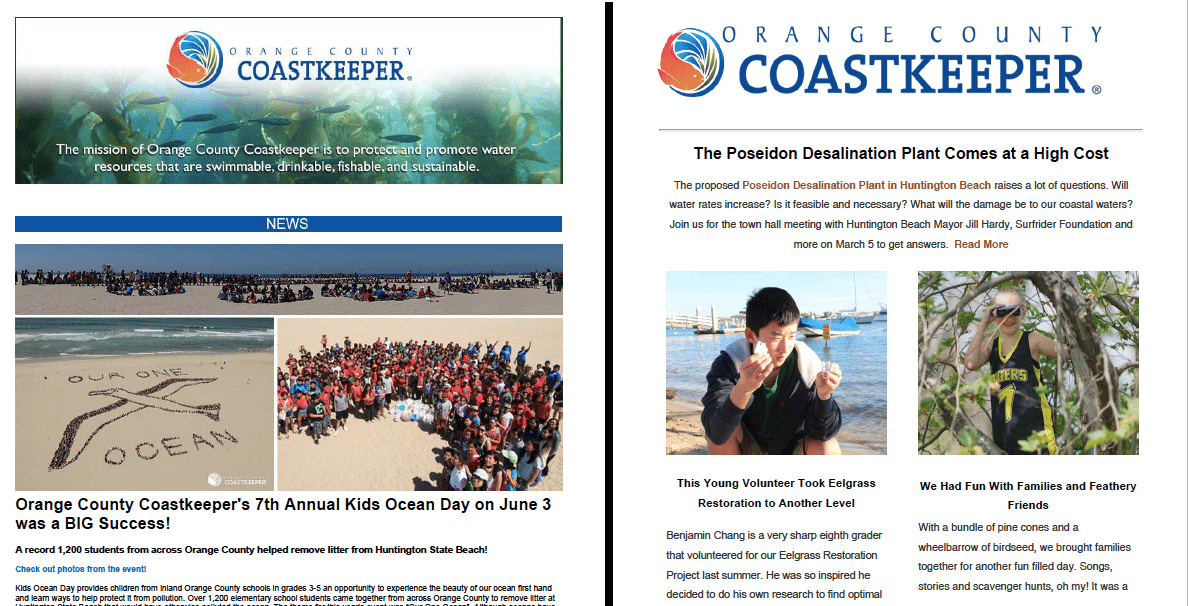 The American Council on Exercise (ACE) is the world's largest fitness nonprofit and educates, certifies and represents more than 58,000 fitness professionals, health coaches and other allied health professionals. Mixte and ACE worked to replace an almost completely outsourced PR program with an extension-of-staff model that utilized both traditional public relations and integrated communications tactics.
Mixte successfully placed 4,905 unique stories with a 15,870,000 potential impressions in outlets including The Atlantic, ABC News, U.S. News and World Report, Los Angeles Times, Shape, Huffington Post, Yahoo!, About.com, CNN, Time, UT San Diego, Health, Cosmopolitan, Self, Men's Fitness, Washington Post, Chicago Tribune, Weight Watchers Magazine and more.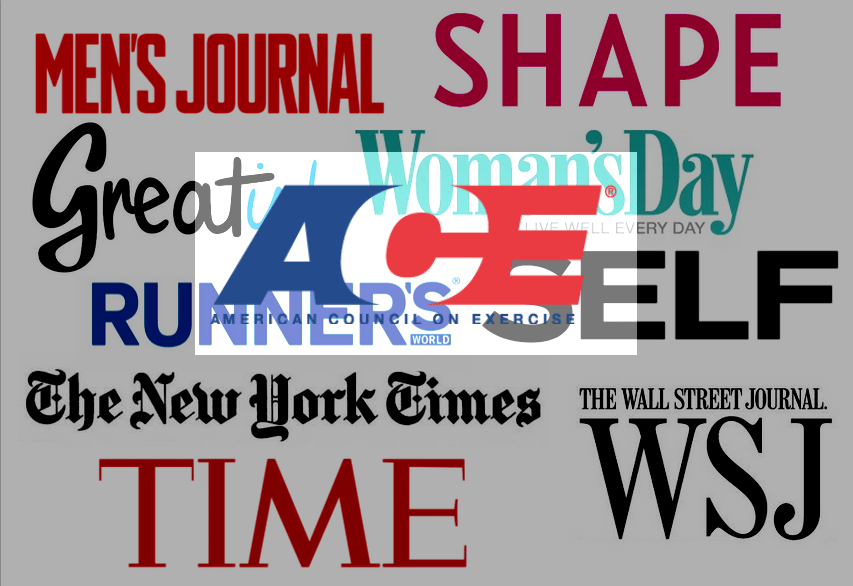 For more than 30 years, Environmental Health Coalition (EHC) has effectively fought environmental injustice in San Diego and Tijuana communities with grassroots-style communications. As its work expanded, it needed a single, focused messaging resource to inform all of its communications activities. Mixte created a blog to become the backbone of messaging, informing everything from press inquiries and press releases, to email campaigns and the monthly email/print newsletter, to all social media platforms and internal messaging. The blog became a means to meet search engine optimization and community engagement goals. EHC's blog has been an instrumental tool in winning campaigns, growing its brand and spearheading activism.
Within a year, Mixte published 39 blogs that supported core organizing efforts, earned 6,478 page views and garnered more than 500 signatures for important petitions.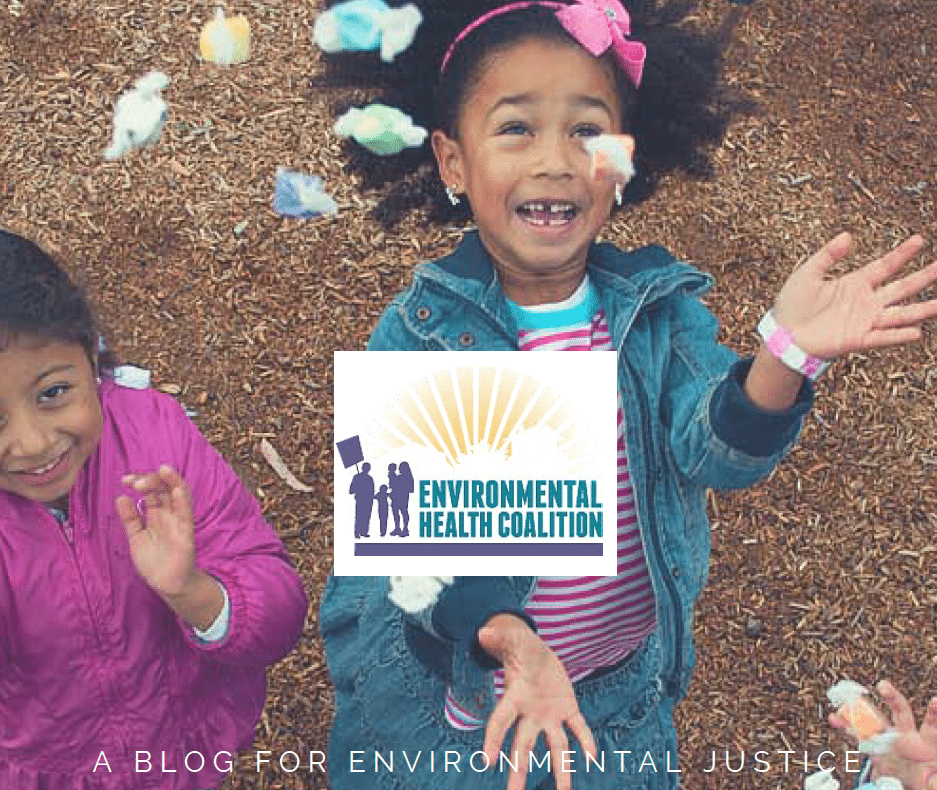 Father Joe's Villages, Southern California's largest homeless services provider, had an extreme brand crisis. With more than a dozen separate websites, two boards of directors, numerous social media handles and a wide array of programs and functions independently named, it needed a full digital overhaul— beginning with the website. Mixte Communications spearheaded an intensive process to simplify the naming system, written descriptions and empower its digital presence. Working with Design Action Collective, website renovation led to the launch of one comprehensive and user-friendly website, under one brand that served as a one-stop-shop for the highly respected organization and all of its programs.
The end result? Father Joe's Villages new site presents a visually compelling, responsive design that is easy to navigate– resulting in a 95 percent spike in website traffic between May 18 launch and June 30, 2015.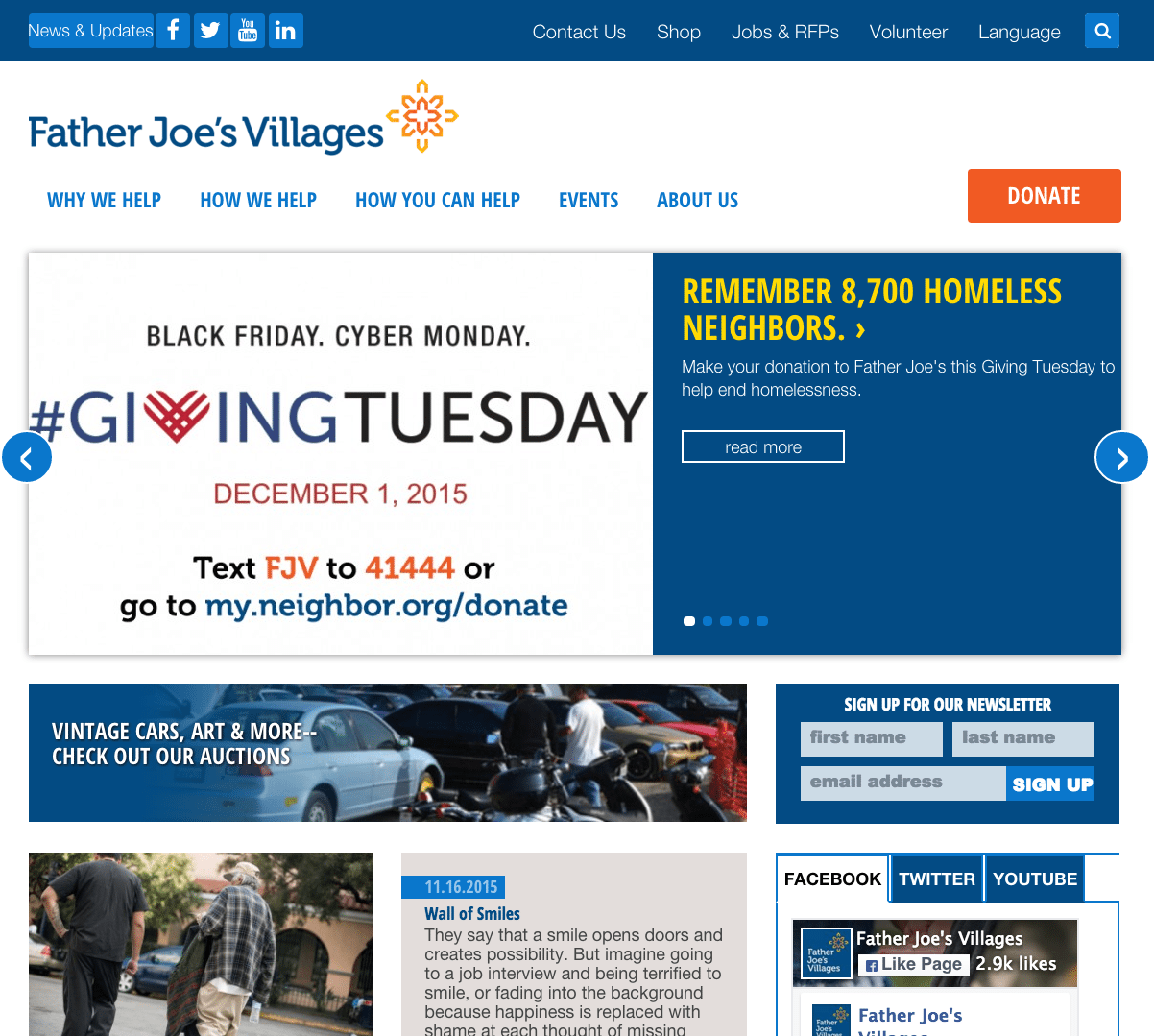 For 25 years, San Diego Housing Federation has championed the collective voice for those who support, build and finance affordable housing in the San Diego region. Every year, the Housing Federation holds an annual Ruby Awards ceremony to bring affordable housing leaders, residents and city officials together to commemorate the strides made in ensuring all San Diegans can have a chance for a safe, stable and affordable place to live. With 2014 marking its 25th anniversary, the Housing Federation needed its first annual report to reflect the tremendous progress made in San Diego and stir excitement for another 25 years in time for the Ruby Awards.
Mixte worked with a local design group to deliver a striking piece filled with data visualizations and compelling quotes to highlight 25 years of impacts and encourage donations during Ruby Awards, the largest fundraiser.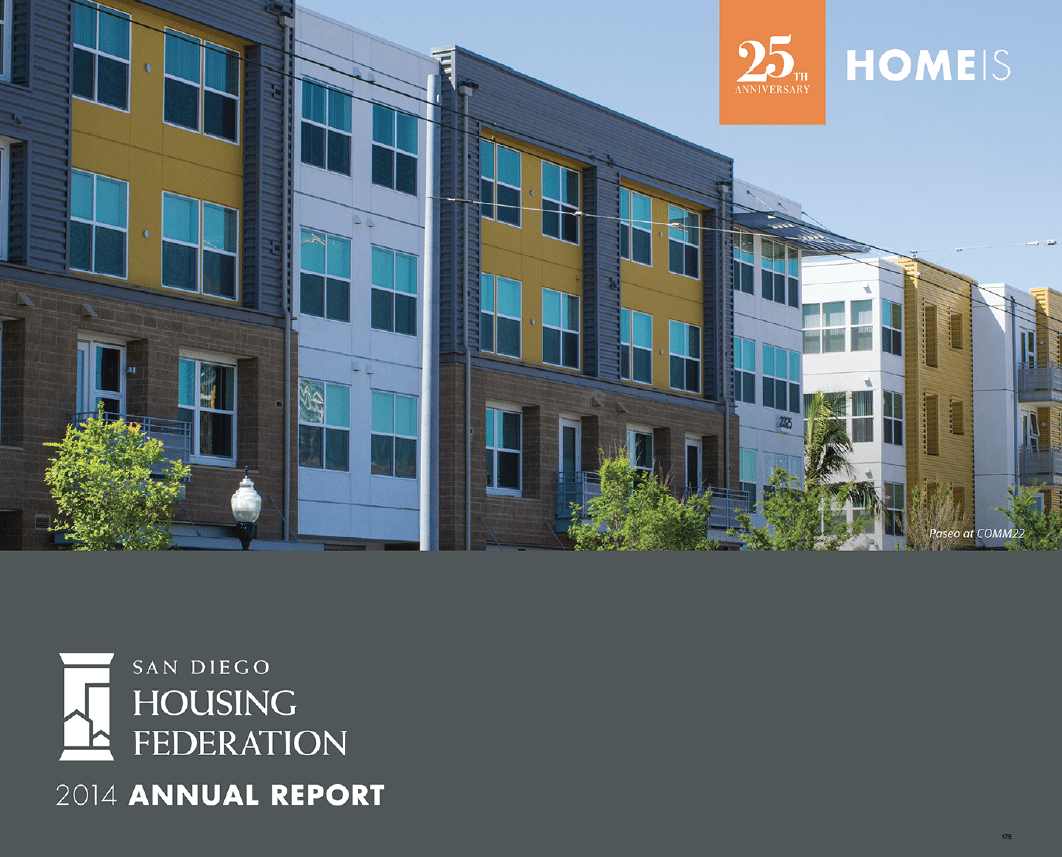 Congratulations to the winning projects and thank you to all our wonderful clients for being part of the Mixte family.