Whenever negative news headlines make me feel overwhelmed, I think about January 21, and I remember how powerful we are when we stand together.
I was visiting Portland at the time – working in hipster coffee shops and geeking out about the city's public transit and equitable bike share. While exploring a city that embodies so much of what Mixte believes in, I feared how the new federal administration would affect the issues we advocate for every day.
The Women's March gave me an opportunity to transform my frustration into something hopeful and meaningful. Here are a few lessons I learned from participating in the largest nationwide protest in US history.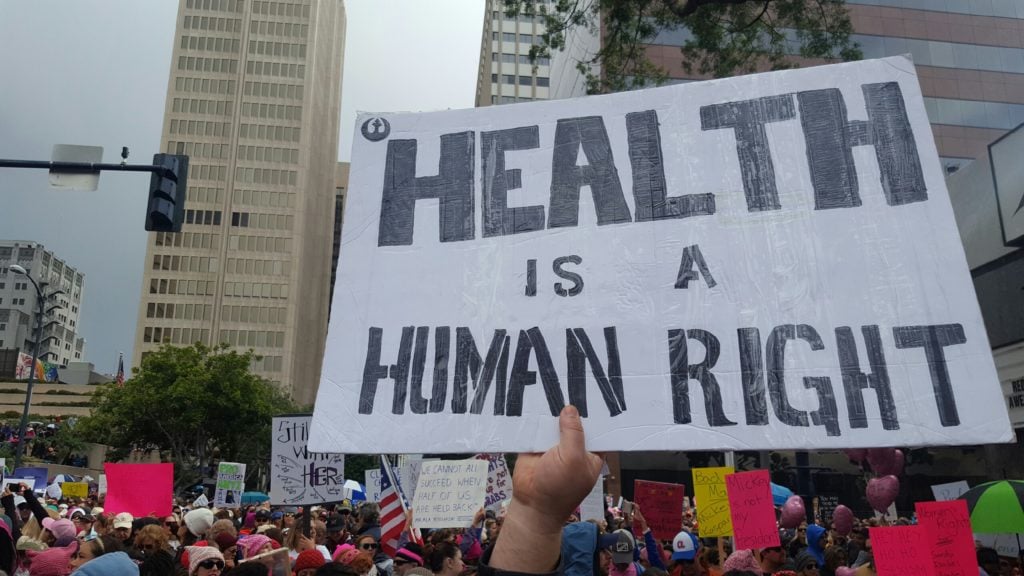 It's time to wake up
Since November, I watched my nation turn into a place I no longer identified with. After months of feeling afraid and out of control, millions of us finally did something about it. We laced up our marching boots, put on our pink hats and held our signs high.
As I marched, I saw women shout from the streets and hold signs from apartment windows. With every rallying cry, my own voice felt a little stronger. It made me want to keep speaking up and taking action in my community.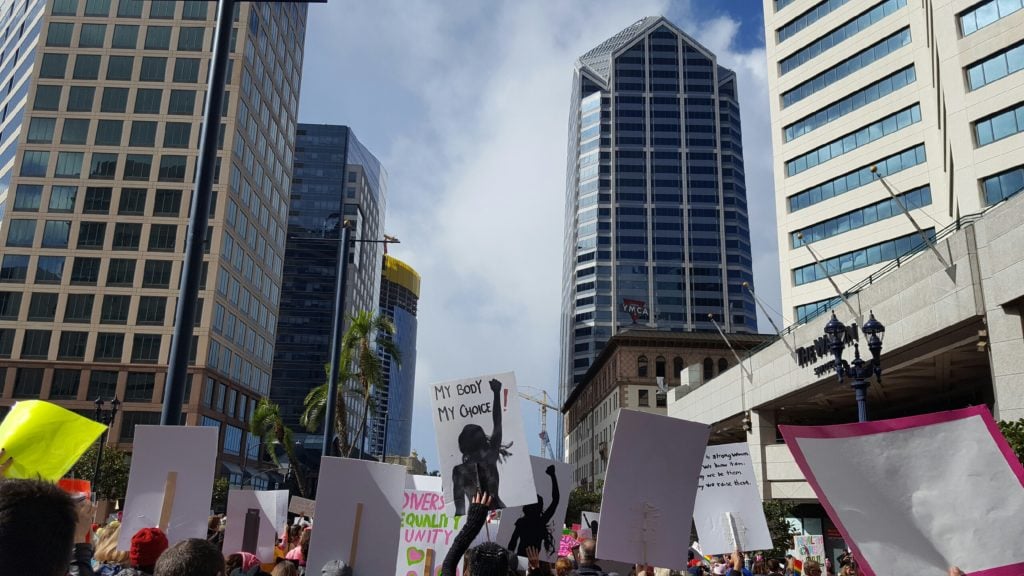 We are not alone — and we have power in numbers
Even on a cold, rainy day, 100,000 people packed the Portland streets so tightly, we couldn't start the march for more than an hour. It was bigger than a one city's crowded streets. We marched with millions across the nation, in every major city and even around the world. On a day like that, it's impossible to feel alone.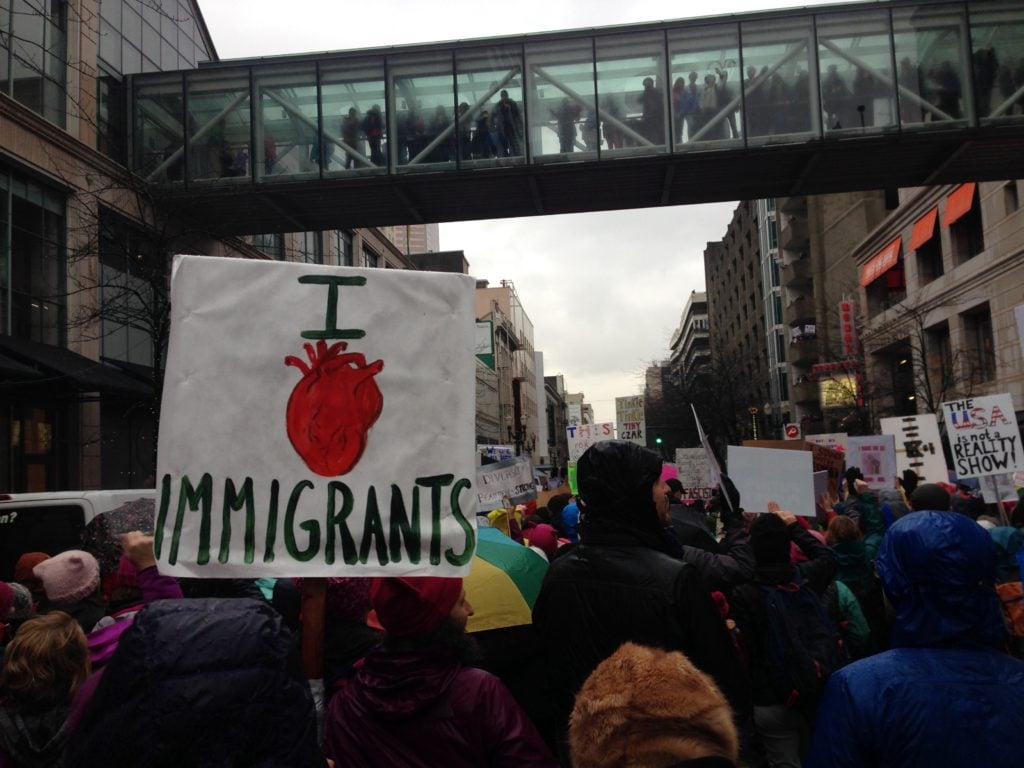 We win with peace, unity and intersectionality
Nonviolent, peaceful protests are extremely powerful – especially when they celebrate all people. Together, we marched with men and women of every ethnicity, language, sexual orientation, religious creed and economic background. Our signs were clever, bold and informative – and they championed every issue: feminism, racial equality, welcoming refugees and immigrants, environmental justice and more. We are united because every single on of us is by interconnected systems of injustice.
As my favorite sign said, "I am not free while any woman is unfree, even when her shackles are very different from my own." – Audre Lorde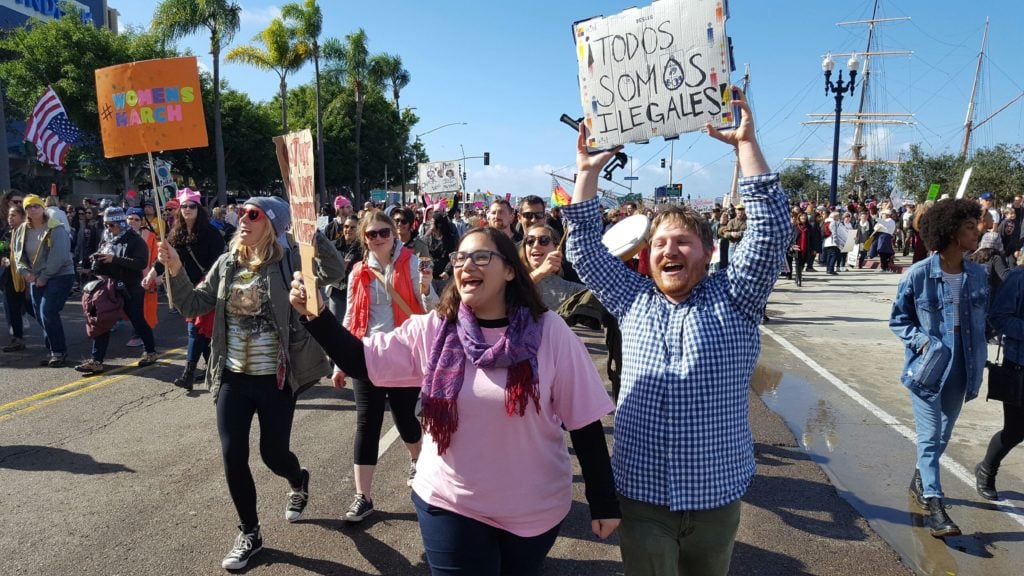 We are changing the narrative
The Women's March reminded me that the US is still a place I believe in. So many of us will not stand for hatred, racism and misogyny, and we channeled our fury into one voice demanding change and demanding love.
The march inspired me to be more active in my community– whether that's staying informed, calling my representatives or volunteering with an organization I believe in. It also made me thankful to work for a company that advocates for these values every day.
At Mixte, we empower organizations pursing justice across nearly every issue. We advocate for low-income communities hit hardest by the impacts of climate change. We explain how stormwater pollution threatens our coastal waters. We tell stories about faith leaders bridging racial and political divides to protect their neighbors against systems of discrimination.
I feel lucky to play a part in elevating stories that are too often overlooked. No matter who is in office, we make our community a little better when all voices are heard.