Jamie and I awoke in Santa Monica after spending the day before catching up with the LA Waterkeeper team — which was a blast. Today was a bit more of an exploratory mission to get to know the lay of the land… and water.
After a round of early morning media pitching for one of LA's biggest paddleboard races — Stand Up for Clean Water — we headed out for a caffeine boost and breakfast at a local coffee shop. It was a unique and hip little joint — an obvious neighborhood favorite. As we waited in line, I noticed the man in front of me looked familiar — it was Josh Brolin, who has been in many great films, but I know him most for one of my all time faves: Goonies.
What a fun start to the day. We felt like we were getting the true celebrity-sighting LA experience and it wasn't even 9 a.m. yet.
We made our way to the marina where we met up with LA Waterkeeper's Program Director and MPA Watch Lead Michael Quill. It was a clear and warm day with calm waters — perfect for our Santa Monica Bay tour. We eagerly hopped into the boat and as soon as we got out on the open water, I spotted a fin. "Dolphin!" I yelled. Sure enough, we had a couple of flipper friends joining us so, out of courtesy, we went over to say hello. Dolphins are curious creatures that love to swim near boats and jump in wakes — A.K.A. a welcome wagon that really knows how to make a splash.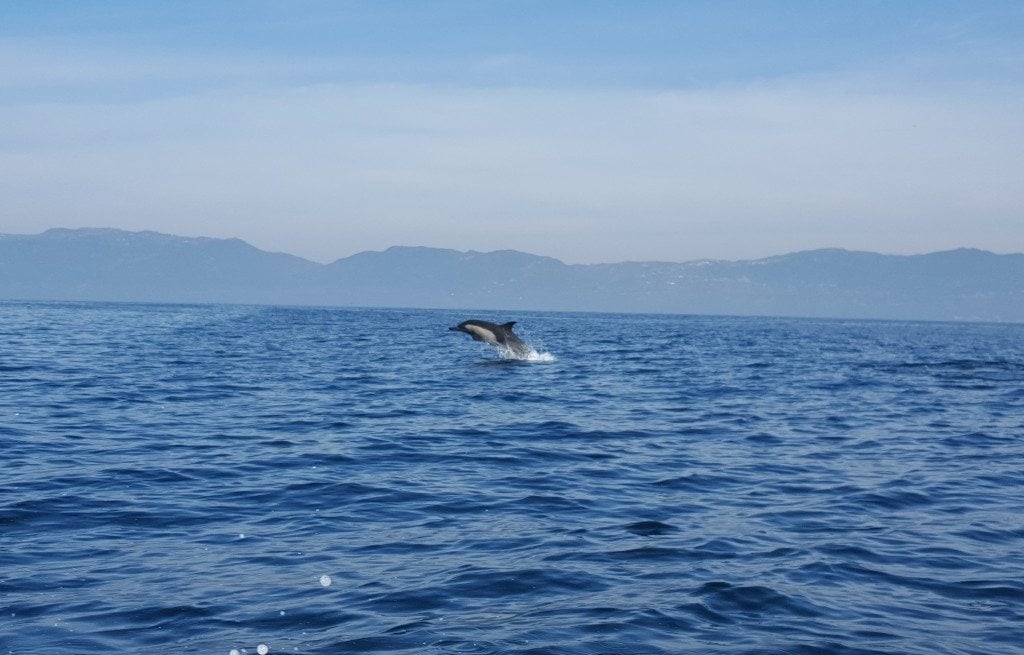 As we headed toward Malibu we saw Santa Monica from a new perspective. Michael pointed out the Getty, the iconic Hollywood sign and the LA Waterkeeper office. As we turned the boat around we spotted more dolphins — this time in a pod and everywhere. We saw bottle nosed dolphins, pacific white sided dolphins and common dolphins, which had little baby dolphins jumping along with them. We also saw sea lions swimming and jumping alongside the dolphins, which I'm told is rare.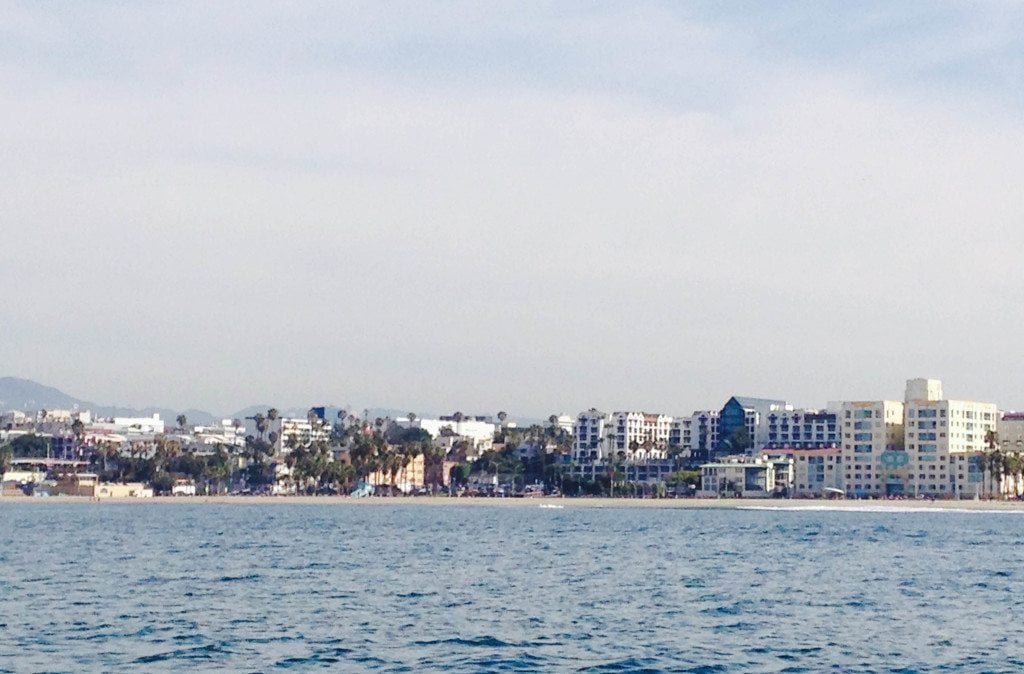 Michael explained that a lot of LA doesn't realize just how much wildlife is right here in the Bay. We told him we could help with that.
We steered toward Manhattan Beach where the oil ships came in to empty oil into the reserves and all the industrial facilities and wastewater treatment plants right on the beach. It felt astonishing to see industrial facilities on LA's highly coveted, world-renowned Manhattan Beach. Imagine having an oil reserve in your backyard and an ocean view from your front yard — crazy!
As we headed back, Michael slowed the boat down and said he does this around 50 times a day on holidays, such as Mother's Day. We were confused until he knelt down over the side of the boat and picked up a bunch of balloons.
"I call these dolphin killers," he said. "There are so many out here that I can't get them all because I would have to drive the boat in a crazy zigzag. Even going in a straight line I pick them up every day."
This was especially sad after having such a great time with the dolphins.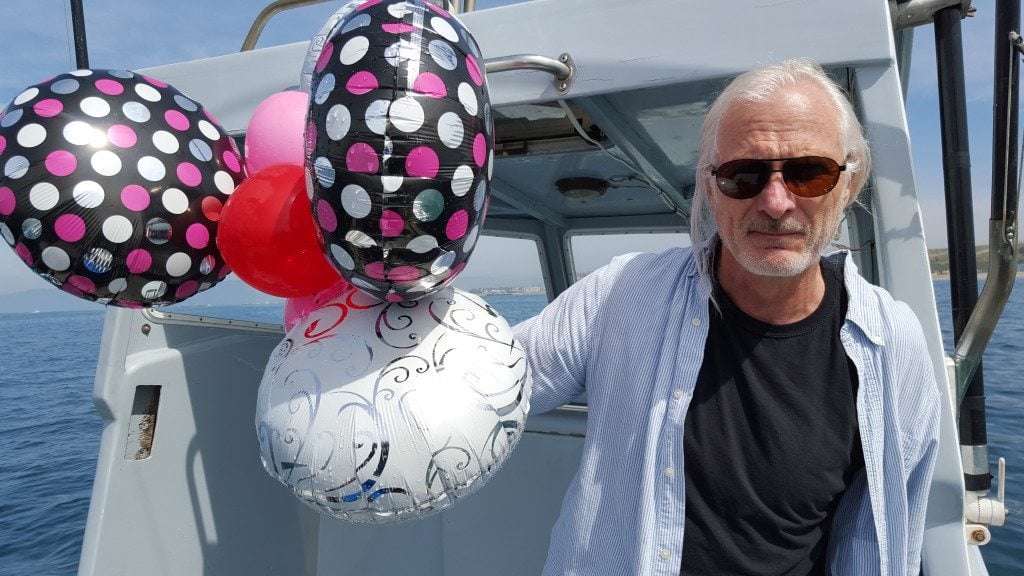 There could not have been a more perfect, picturesque or thrilling way to really see the work that LA Waterkeeper does and how it all intertwines. From beach cleanups to water-quality testing to education about Marine Protected Areas to invasive algae species management to better water supply options than desalination.
When you are out on the water, it all becomes very clear. These are our waters and it's up to all of us, in partnership with the local organizations committed to healthy waters, to protect and restore them.