We're so effective, you just may think we're on your payroll. And that's why our clients love our extension-of-staff communications services.
Truth is, no one else offers this service to support small- to medium-sized organizations and businesses, so it makes sense that we get a ton of questions about the model, how it works and why we're a good fit for you. We know you're curious, so we thought we'd answer some of our most frequently asked questions.
If you want to see the results of this PR Team of the Year, check out this summary and this summary of our awards for our nonprofit and small business clients.
How did you create this communications model?
The concept came to life in 2013 when Mixte founder and CEO, Jamie Hampton was still in her favorite job ever—running the communications department for San Diego Coastkeeper. At the time, the organization was the second-largest Waterkeeper organization in the world, and she happily told its stories while rebranding the organization, launching a new website and getting a feel for all of the ways an in-house communications director is distracted from sitting down and getting work done.
The work wasn't only fun, it was getting noticed. While the organization was winning a massive cleanup of San Diego Bay and the expansion of protected underwater parks, Jamie was getting weekly phone calls from communications people asking, "How are you doing it?"
They wanted to know the secret sauce
"I can say with certainty that they did not ask about bay dredging and no fish zones; they asked about emails, websites, branding, social media and more," says Jamie. "They wanted to know my secret to running the organization's communications."
It's that secret that makes the foundation for our extension-of-staff communications services for our clients. In a fraction of the time, we do all the work that an internal full-time communications person would do, but perhaps more efficiently. How can we say that? We find that there's a sweet spot for nonprofits and small businesses when they know they need strategic communications, but are worried about hiring the right person and the associated overhead. They are large enough to need a full-time communications person, but not large enough to pay the big bucks for a strategic thinker (who would also need to implement comprehensive and impactful strategies). These businesses and organizations often try to cut corners and hire an entry-level person with barely-there experience or they hobble along by assigning part-time communications responsibilities to admin staff or programs people.
It doesn't work.

We bridge that gap in two ways:
We help small businesses eliminate the overhead and tax liabilities of a full-time employee, and bring in a strategic team that can quickly execute. This means the learning curve is short, the impacts are large and the results are immediate.
We extend your staff's capacity without missing a beat while also bringing a birds-eye, 360-degree view that is often missed in a communications department due to lack of people power, time and other constraints.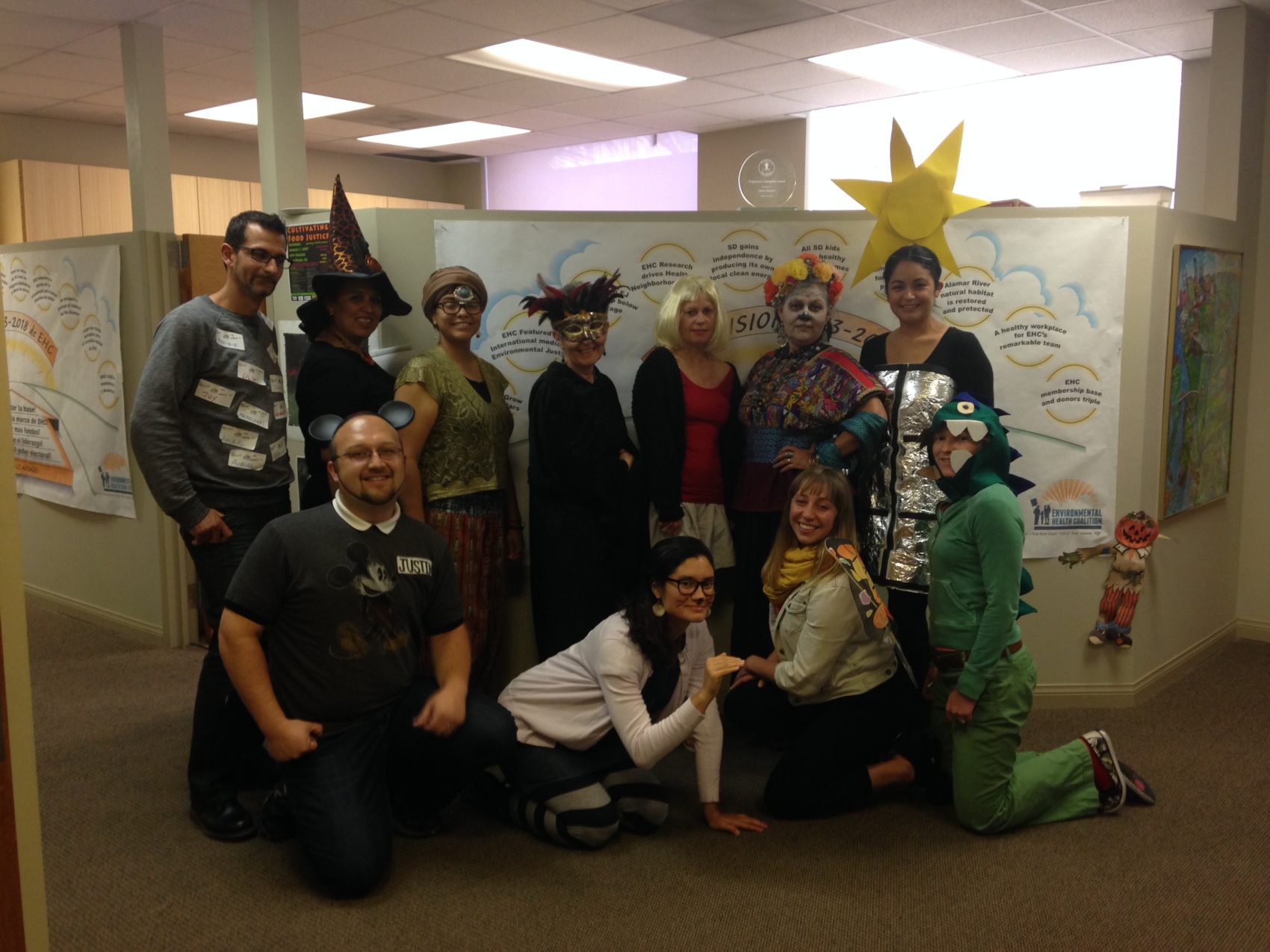 What does an extension-of-staff team do?
Our team can step into the role with our time-tested model and quickly customize a strategy, build a communications department and implement attention-catching tactics within a short time frame. There's enough in common between all organizations that we know what works; and there's enough uniqueness in each organization that we know (and show) how to set you apart.
A key element to our effectiveness is that we create your communication systems to build the momentum and then guide your organization's communications department into its next phase.  Whether we maintain our role as your extension-of-staff team, as we do with Orange County Coastkeeper, or we evolve into other roles, as we have with Father Joe's Villages, we're there to guide the department and ensure the organization maintains effective and efficient communications that help it reach it goals.
What does an extension-of-staff communications model look like?
After a listening tour with your staff, board of directors, volunteers, partners and funders, we pull together a communications plan that you approve. We determine with whom and when we need to meet to get the information that we need to move that plan. We attend staff meetings and other check-ins as appropriate to excel and get the job done. It's just like you'd want your communications director to do, but instead of managing that person, you get a team of experienced, independent, thoughtful and creative outsourced communications professionals that can jump between writing and video, media relations and email marketing, and board presentations or staff trainings.
We're flexible because we're a part of your team. We're strong in that we know when to stand our ground and push your organization to the next level (that's why you hire us, after all). We're fun. We're nice. We're smart. And we listen.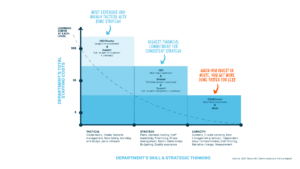 How can you do all of that in a fraction of the time?
We work smarter, not harder. It's our secret sauce.
Is Mixte's Extension-of-Staff Communication's team right for me?
Here are some questions to consider:
Are you worried that you're not being strategic in your communications?
Do you often get work that isn't polished and ready for the public?
Do you think you should get more media attention for your work?
Do you worry that your brand materials and messaging aren't consistent?
Do you fear that you should be doing more in your communications, but you don't know what the means?
Do you have lots of turnover in your communications department and feel like you're always starting from scratch?
Does your current communications department need more capacity, but you want strategic help?
Would you like peace of mind that your communications department can effectively tell the stories of your business?
Do you wish you had systems in place to help you collect stories, ensure you reuse content, and message each opportunity appropriately?
Do you know that you should be doing more work in the digital space, but you're not quite sure how to make an impact?
If you answered yes to all or most of these questions, then Mixte's consultant communications support might be a good fit for you.
How do I get started?
First things first, we need to get to know you and how you're a nice company. This one key element is what ties us and all of our clients together. Then we'll talk through your needs and determine if our extension-of-staff communications team is a good fit for you. Are you in? Connect with us today to learn more.