We heard "Human Rights are Bipartisan" called out from the stage. In front of all our public relations colleagues in San Diego and Imperial counties, we jumped from our seats.
By the end of the night, we had received seven awards from the Public Relations Society of America for our social justice public relations and communications work representing homelessness, civil liberties and human rights.
In this moment, where climate change affects the most vulnerable communities, Trump rolls back human rights and people on our streets are dying, it feels tremendously powerful to use our professional talents with teams like Father Joe's Villages, ACLU of California and San Diego Organizing Project (SDOP).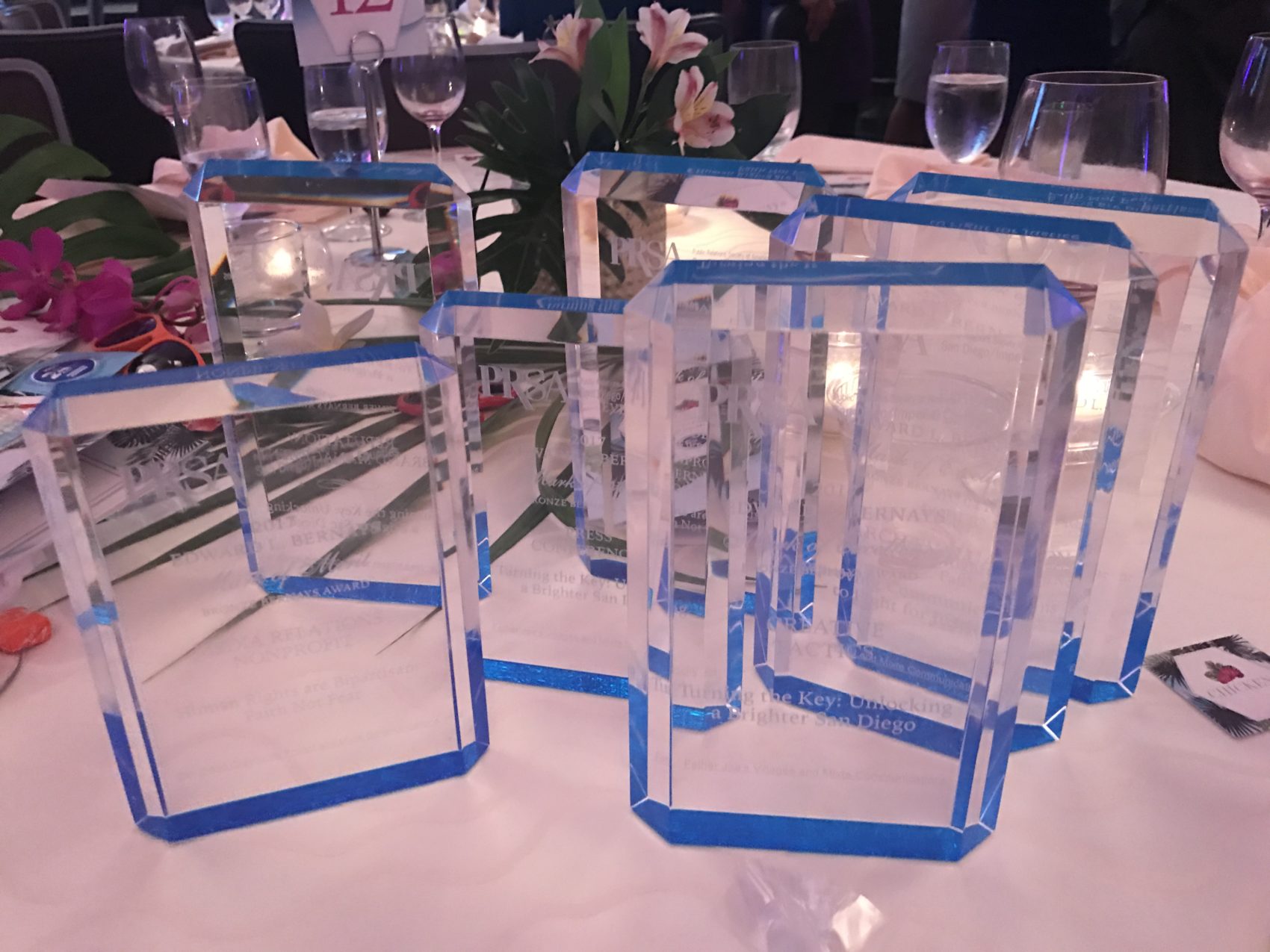 Human Rights are Bipartisan: Faith Not Fear – San Diego Organizing Project
What do you do when everything your community stands for is threatened? According to San Diego Organizing Project, you choose faith not fear. The organization united our border region's most diverse and low-income communities through its brand campaign Faith Not Fear, which ultimately led to a 700-person summit where community members, elected officials, local and national media and people from every religious background pledged to never waiver on core human rights.
Silver – Events and Observances (7 or fewer days) – Nonprofit
Silver – Multicultural Public Relations
Bronze – Media Relations – Nonprofit
Turning the Key – Father Joe's Villages
When you move into a new home, friends and family come over for a housewarming party. So how do you celebrate 2,000 homes that have yet to be built? Father Joe's Villages and Mixte Communications launched Turning the Key, a plan to build 2,000 units of affordable housing for our homeless neighbors, with a "pre-housewarming party" launch event. In a pop-up living room, Father Joe's Villages and local leaders shared how they will unlock a brighter San Diego.
Silver – Reputation/Brand Management – Nonprofit
Bronze – Press Conference
Bronze – Creative Tactics
Improving Communications to Fight for Justice  – ACLU
You see the ACLU protesting at airports, marching in the streets, and speaking up in court on behalf of our most vulnerable citizens. Internal communications processes may not seem like the most exciting part of their work, but Mixte got to nerd out on all the tools and processes that keep the ACLU moving at top speed to protect our rights. It's amazing what you can do when you give lawyers a public relations team that loves equal rights as much as they do.
Award of Excellence – Research/Evaluation
We're an extension-of-staff public relations team, which means we feel honored to sit at the table with the leaders of these mighty organizations, and we recognize that our work is the collective "we." We're grateful for the energy, ideas, challenges and approval given to us by each of our clients.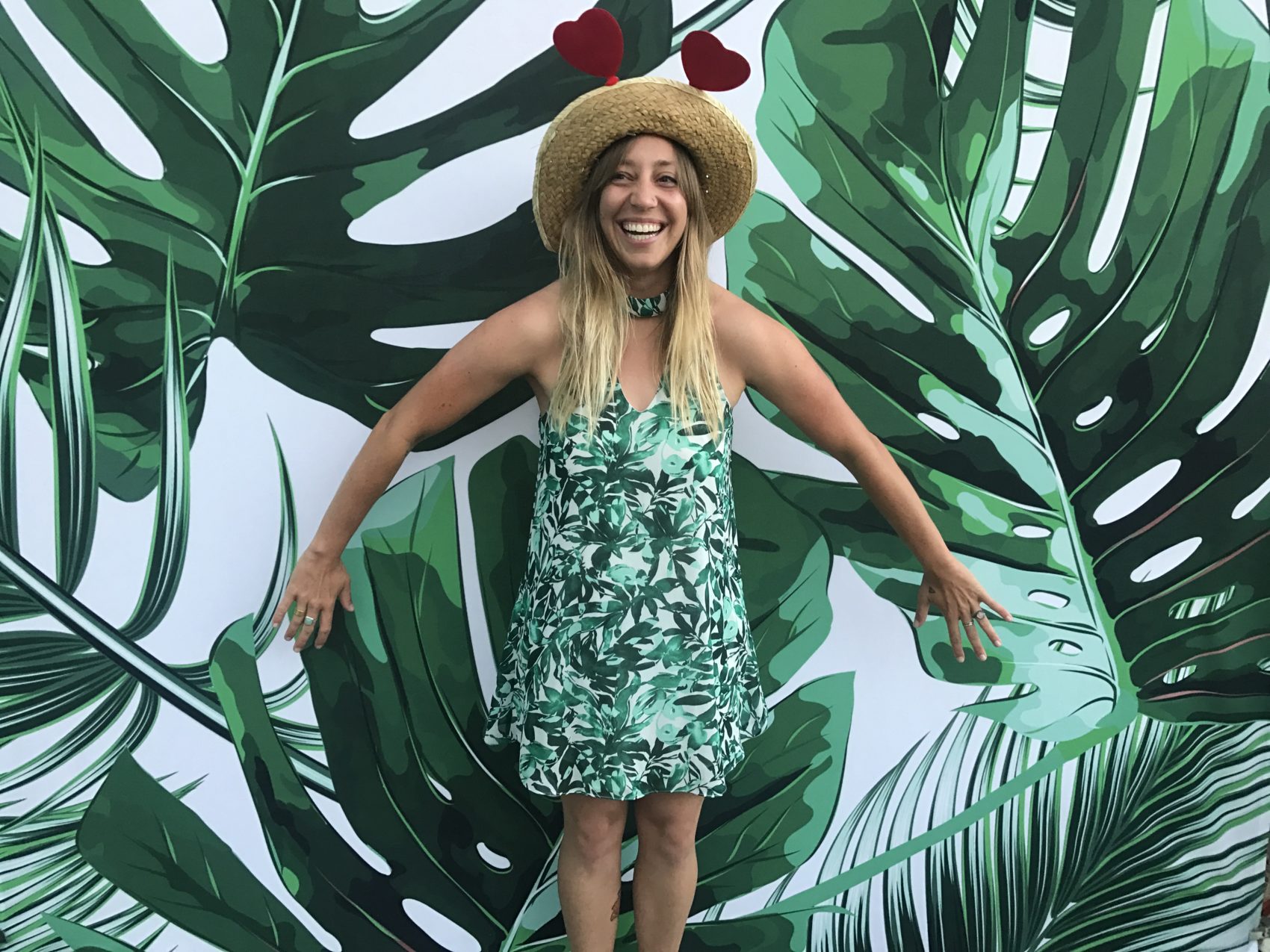 We are humbled to know that every pitch, every email, every content calendar, every Canva post and every website edit is one more small yet mighty stand for human rights in a time in history where misogyny, racism and ignorance feel more prevalent than they have in a long time.
We love that these awards reflect the values that we shared this year. We love that these awards represent long-time client relationships and new relationships for us this year, who are on track to be our long-time loves.
We just love.
Thank you for the moment in time to reflect on all the good in the world, even if it's just the magic happening between Mixte Communications and our friends at Father Joe's, ACLU and SDOP.