The San Diego Organizing Project unites and empowers congregations across San Diego County. For the past 30 years, it brings thousands of people of faith together to
Increase affordable housing,
Reform local policing practices,
Provide after-school programs for at-risk students,
Protect access to healthcare,
Teach immigrant families about their rights and more
It brings people together from a spectrum of political parties, languages, ethnicities and economic backgrounds. As one of the most diverse movements in the region, SDOP unites people from many religions under one banner of faith.
At a community meeting, dozens of community members expressed concerns about the federal administration. Everyone's perspective was unique, but the common thread was fear. Fear of so many forms of racism and xenophobia threatening the rights and safety of our communities.
As the meeting continued, San Diego Organizing Project Executive Director Kevin Malone acknowledged everyone's fears and encouraged the community to come together — to pursue hope and to choose faith instead of giving into fear. At that moment in that room, the community gave birth to the Faith Not Fear movement. 
Social Justice PR for Faith Not Fear Summit
In the following weeks, Mixte Communications supported the San Diego Organizing Project public relations by hosting its Faith Not Fear Summit. As an extension-of-staff client, SDOP leveraged Mixte's talents to produce an interfaith event that gave religious leaders from diverse congregations a platform to inspire the community. More than 700 people lit candles and pledged to choose faith, not fear in these unsure, confusing and tumultuous times.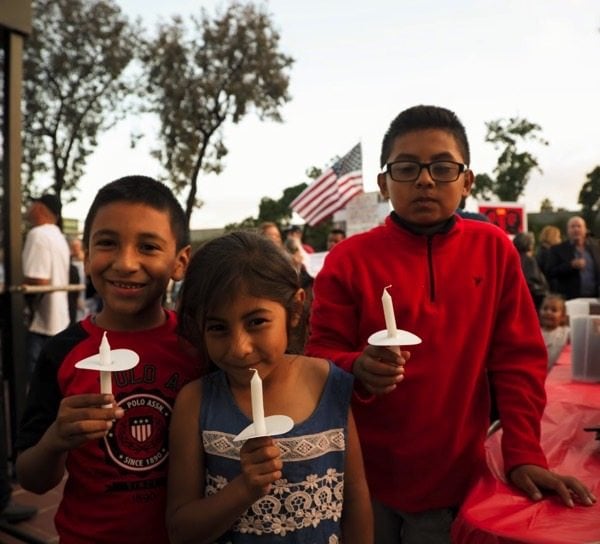 In spite of so much uncertainty, SDOP has shown us that now is the critical time to disrupt systemic patterns of hatred and racism that tear our families apart. Now is the time to set a new precedent for hope and social justice.
By realizing we are more alike than different, and by discovering that love is best expressed through action, SDOP harnesses a powerful voice for justice in San Diego. Mixte feels proud to represent with our social justice public relations. This is only the beginning.